Image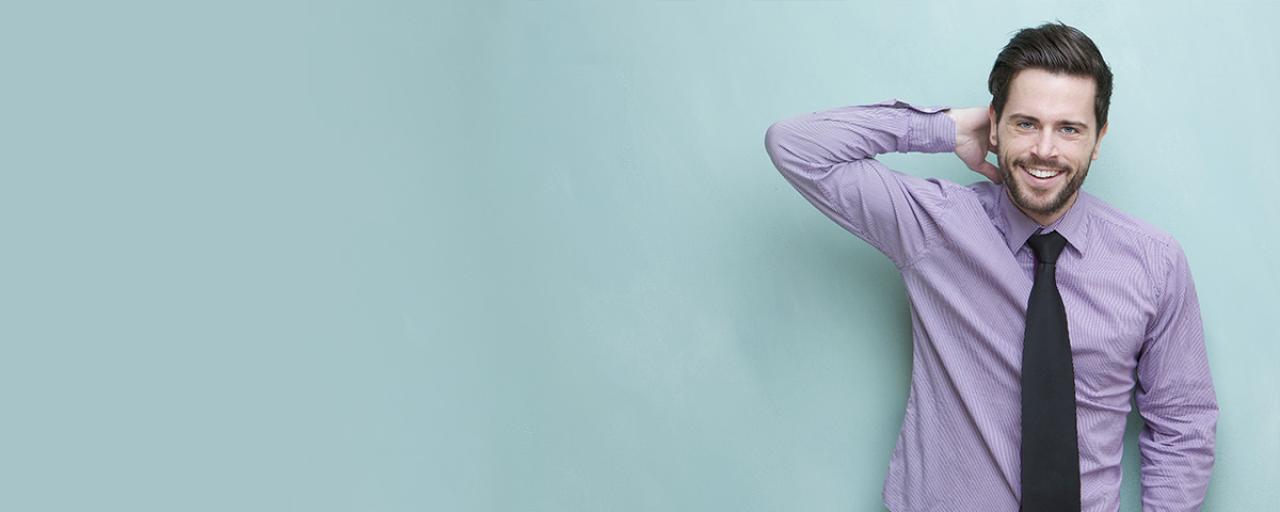 By choosing Cigna, you are choosing the best for your company.
Why we are the best option for your company.​
And there is more than just one reason. Choose yours and come and join the Cigna experience.
1. YOUR SATISFACTION IS OUR OBJECTIVE: COMMITTED TO YOUR HEALTH
9 out of 10 of our customers are satisfied with Cigna.​
Persistency of 95.5%*.​
Our ambitious policy of meeting service levels is growing each year and is our priority. We work to implement actions that meet and even surpass agreed levels, because you are at the centre of all our decisions. 
With our Customer Experience Improvement Committee, we have a multidisciplinary team that is responsible for reviewing and monitoring whether your expectations are met and exceeded, because we want your Cigna experience to be unique.
We want to meet your needs, take care of every detail and offer you the best service.
We at Cigna are committed to your health.​
*Cigna data 2016​
2. YOUR PRODUCT IS UNIQUE: THE VALUE OF BEING DIFFERENT
80% of our customers would recommend our products and services.​
Pioneers in the creation of products and services in the Spanish market (Seguro de Salud Reembolso Mixto, Cigna Salud Farmacia, Telephone Medical Support, Cigna Links and Cigna Plusvita, among others).
Innovation is one of the keys to our success. We create innovative, unique and different products and services. At Cigna, we innovate for you.
Each year, we improve our products with innovative types of cover that enable our members to access new medical techniques, services and procedures.
We want you to take out the Health Insurance that best meets the actual needs of your companies, your employees and their families.
We at Cigna are flexible, and we adapt to the reality of your Company.
3. WE CREATE TIES, WE ARE CLOSE TO YOU: A MORE PERSONAL APPROACH
9 out of 10 members are loyal to Cigna.​
We have been working with companies since 1991, and so we know how to ensure that the process of integration with you is as straightforward as possible. Our proximity and accessibility are what make Cigna different as a company.
A Client Manager and an Account Manager will be assigned to you and to your company to support you throughout your experience.  You will be able to maintain personal contact with them and they will handle any questions, concerns or processes relating to your account in an efficient manner.
We also have our own Customer Service team consisting of the best professionals specializing in health. Year after year, their attentive care, dedication to service and the continuing education they receive make the department one of the most highly valued in the sector.
We want to offer you the unique and personal approach that you deserve.
We at Cigna look after you in the same way that you look after your Company.
4. WE LOOK AFTER YOU: THE BEST MEDICAL PROFESSIONALS
More than 41,900 specialists.​
More than 1,870 hospitals and private clinics.​
Recognized medical specialists and Service Directors of the most exclusive facilities form part of one of the most prestigious Approved Medical Networks in the market, and one which grows year on year, with new professionals and private facilities carefully selected by our Medical Board.
We maintain a close relationship with our professionals, and we make sure that they meet the highest quality standards. We know that their satisfaction means a better service for our customers.
We want you to feel secure in the best hands, and you decide when and by whom you wish to be cared for.
5. ​WE HAVE THE CONFIDENCE OF A LEADING COMPANY: SPECIALISTS IN HEALTH
40,000 employees in more than 30 countries.
More than 90 million business relationships all over the world.
More than 150,000 corporate and individual policyholders in Spain.
We are a leading company specializing in Health Insurance for companies in Spain and globally. We have had a presence in the Spanish market since 1991.
Our experience in Health enables us to offer you the best quality products and the best service, because we know our processes and we have the best professionals and specialists, at both the technical and human level.
We study the market, trends and needs of our customers, because we like being first.
We want you to experience that leader's confidence, and the value of the experience and confidence that knowledge bring.
We at Cigna are leaders and we are ready to transform the market.
6. ​THE BEST COMPANIES CHOOSE THE BEST OPTION: THE EXPERIENCE OF THE BEST
Many of the companies in the Great Place to Work 2017® ranking choose Cigna because we offer the best service and some different and highly values health plans for employees and human resources professionals.
Our Human Resources policy addresses the professional and personal needs of our employees and our commitment to the customer in a comprehensive manner. This is how we ensure that the best companies entrust us with the health of their employees.
We want you to experience the expertise of the best, because you are a top company. We at Cigna are different, and this is what makes us your best option.